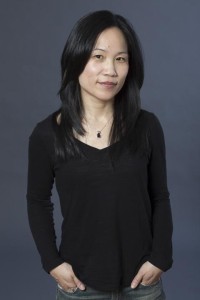 I am a big believer that "you are what you read." It's always illuminating for me to learn what other people are reading, and to look back on my own reading over time. Here's what I'm reading these days.
Currently Reading:



Fools by Joan Silber
Photo Credit: ©Robin Holland/robinholland.com
Recently Read:
Waylaid by Ed Lin
The House on Mango Street by Sandra Cisneros
There Are More Beautiful Things Than Beyoncé by Morgan Parker
What is the What by Dave Eggers
If Beale Street Could Talk by James Baldwin
Sula by Toni Morrison
Improvement Joan Silber
The Wilderness by Sandra Lim
Trauma and Recovery: The Aftermath of Violence by Judith Herman
Redeployment by Phil Klay
The Destructors and Other Stories by Graham Greene
Emily L. by Marguerite Duras
New England White by Stephen L. Carter
Art on My Mind by bell hooks
The Dorothy Parker Audio Collection, read by Cynthia Nixon, Christine Baranski, Alfre Woodard, Shirley Booth
The Kiss by Kathryn Harrison
Quartet, by Jean Rhys
The Faraway Nearby by Rebecca Solnit
Miss Lonelyhearts by Nathanael West
Communion by bell hooks
You Have the Wrong Man by Maria Flook
Divorce, Dog Style by Maria Flook
The Collected Stories of Edith Wharton , selected and introduced by Anita Brookner
The Reef by Edith Wharton
The Woman in White by Wilkie Collins
Autobiography of a Wardrobe by Elizabeth Kendall
Hunger: A Memoir by Roxane Gay
The Touchstone by Edith Wharton
Wanderlust by Rebecca Solnit
Show Her a Flower, a Bird, a Shadow by Peg Alford Pursell
Sister Citizen: Shame, Stereotypes, and Black Women in America by Melissa V. Harris-Perry
No Is Not Enough by Naomi Klein
The Malady of Death by Marguerite Duras
The Ministry of Utmost Happiness by Arundhati Roy
A Room of One's Own by Virginia Woolf
It Occurs to Me That I Am America, editor Jonathan Santlofer
Flâneuse by Lauren Elkin
Stories of Your Life and Others by Ted Chiang
Waiting for God by Simone Weil
A Separation by Katie Kitamura
No One is Coming to Save Us by Stephanie Powell Watts
Selfish, Shallow, and Self-Absorbed edited by Megham Daum
The Reluctant Fundamentalist by Mohsin Hamid
Revenge: Seven Dark Tales by Yoko Ogawa
The Pure and the Impure by Colette
NW by Zadie Smith
The Buddha in the Attic by Julie Otsuka
The Association of Small Bombs  by Karan Maharajan
The Golden Notebook by Doris Lessing
The Nature of Blood by Caryl Phillips
Thérèse et Isabelle by Violette LeDuc
Lust, Caution by Eileen Chang
The Diaries of Anaïs Nin: Vol One
*
Click here to see what I've read in the last few years.